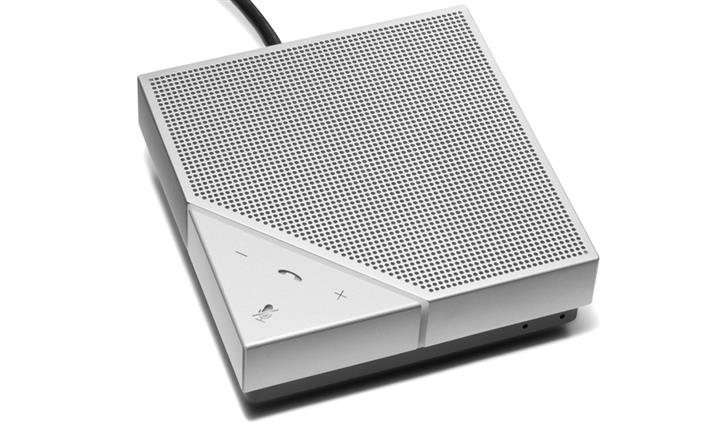 VoxBox Speakerphone
Poly
Select the Overview or Tech Specs tab button to view related content below.
Compact quality
Inside VoxBox are four directional microphones bonded to an exceptionally low-distortion speaker system. Polycom NoiseBlock technology automatically mutes the microphone when a user stops speaking, silencing noises that can interrupt the conversation. You'll stay focused on your meeting, not the mute button.
Long range mic
VoxBox delivers the premium group-call capable speakerphone performance you expect from Polycom. VoxBox has a microphone range of up to 10 feet (3 meters) in all directions, more than twice the range of most personal speakerphones. The included USB security cable will let everyone know that the VoxBox stays in the room.
Conferencing on the go
Your BYOD speakerphone for today's mobile workforce. VoxBox is a perfect fit for traveling executives or mobile professionals. Pull VoxBox out of your backpack or briefcase and meetings on-the-go are as crisp and clear as in the boardroom. Home office users and telecommuters will enjoy a welcome break from headset fatigue. VoxBox also features a rugged cast aluminum enclosure that is water resistant.