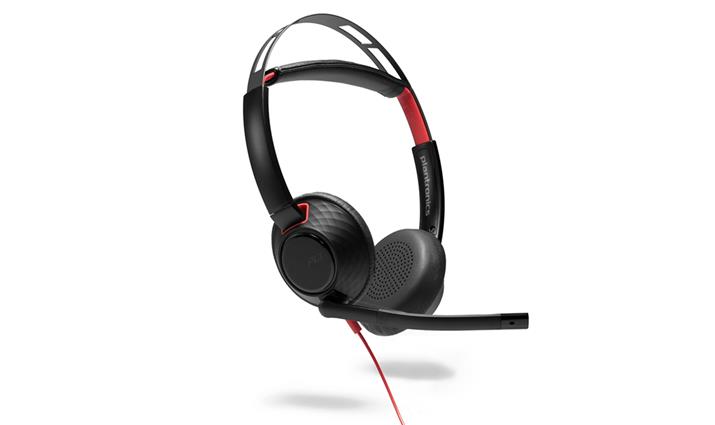 Blackwire 5220 (USB-A)
Poly
Select the Overview or Tech Specs tab button to view related content below.
Simplify
Plantronics Manager Pro simplifies UCC planning and deployment. Monitor adoption when deploying devices company-wide. Plantronics Manager Pro SaaS maximizes headset ROI. Gain access to data insights you can leverage to improve processes, employee performance and compliance. Detect hardware compatibility issues before they affect productivity. Check the quality of Bluetooth links. Make data transfers directly into other management systems or create your own applications. Subscribe to Plantronics Manager Pro and harness the power of analytics to drive business results.
Plantronics Hub
Provide a better user experience and drive productivity with Plantronics Hub. Give users the flexibility to adjust settings on their device to suite their preferences and work style: customize ringtone and ring location, set call answer/end and mute options, access intuitive user features such as visible mute status, battery status and mute control (Hub desktop only).
Power to connect
The Blackwire 5200 Series fits your busy workday. Easy to use, its USB/USB-C and 3.5 mm connectivity lets you work on a variety of devices. Ergonomically designed, it's comfortable enough to wear all day, on your longest calls. The Blackwire 5200 Series – the power to connect and work easily is here.