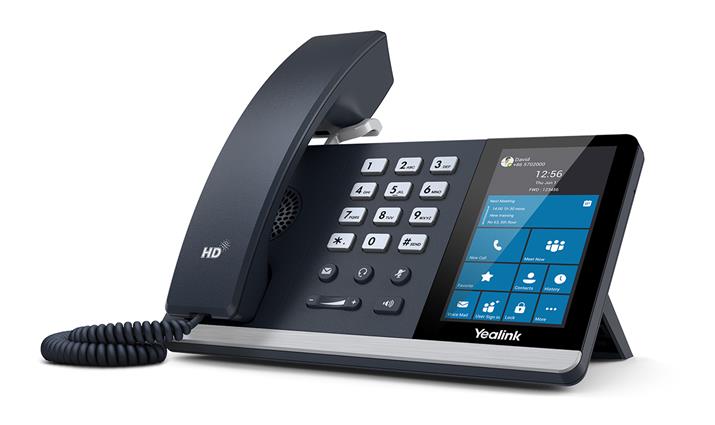 T55A for Skype for Business
Yealink
Select the Overview or Tech Specs tab button to view related content below.
Easier to be heard and participate in the call
The T55A combines professional hardware and software technology to deliver crystal-clear voice communications.
Thanks to Yealink Optima HD voice, SILK audio codec and Noise Proof Technology as well as a full-duplex hands-free speakerphone with AEC and an HAC handset, the T55A provides an excellent audio experience for more efficient and productive calls.
Ease of use, low learning cost
To extend workflows seamlessly to the desktop device, the T55A offers a 4.3-inch capacitive touch screen and comes embedded with the native Skype for Business application for a consistent call and meeting user interface. The device supports one USB port for a Bluetooth dongle. It allows the user to leave the desk and continue talking while paring with a Bluetooth headset.
Ease of use, low learning cost
The T55A offers deployment flexibility with multiple choices of deployment tools from Microsoft, Yealink and Unify square as well as auto-provision, making it simple to deploy, administer, upgrade and maintain.