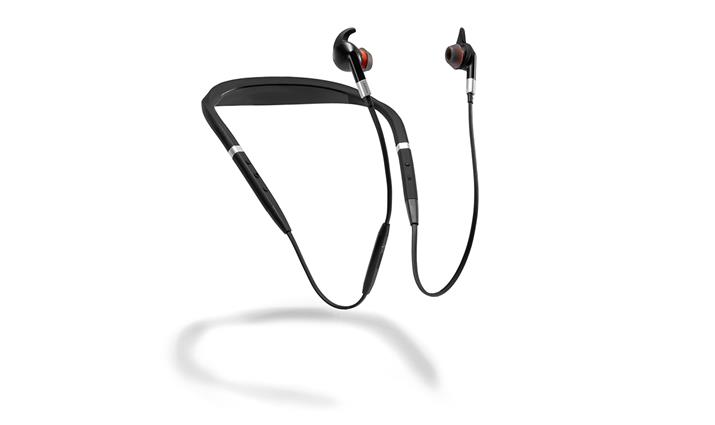 Evolve 75e MS
Jabra
use the arrow keys to navigate through the pivots and tab to focus on focusable content inside a pivot section
Enhanced productivity
Focus with active noise cancellation, and an integrated busylight lets colleagues know you are not to be disturbed.
Fast charging
Evolve 75e fully charges in just two hours providing up to 14 hours of battery life.
Be heard
The three-microphone technology creates a unique talk-zone, making sure you're heard, while other nearby voices are filtered out, in an around-the-neck, wireless earbud design.