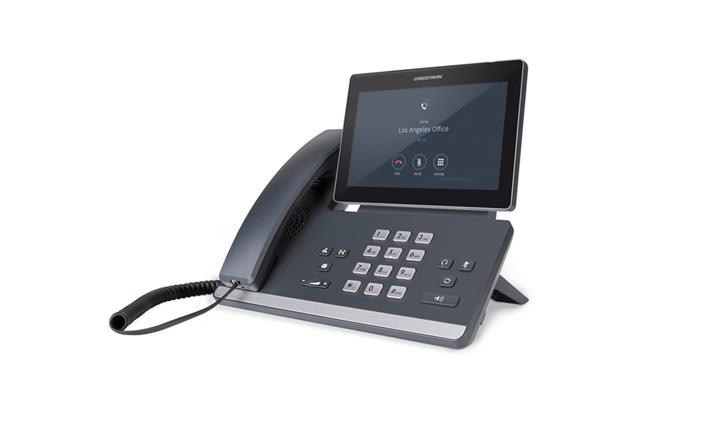 Flex UC-P100-S for Skype for Business
Crestron
Select the Overview or Tech Specs tab button to view related content below.
HD color touch screen
Its 7", full-color touch screen makes the desk phone easy for everyone to use, whether dialing or answering a phone call, starting or joining an online meeting, looking up contacts, viewing call history, accessing voicemail, managing your calendar, or logging in as a new user. The physical keypad provides the essential controls for dialing out, managing a call in progress, muting or adjusting volume, and switching to hands-free or headset mode.
Superb sound quality
Crestron® VoIP desk phones facilitate perfectly natural conversations with highly intelligible voice clarity, whether speaking privately on the handset or headset, or conferencing using the hands-free speakerphone function. High-performance AEC technology achieves transparent full-duplex performance free of distracting echo or noise. Wideband audio codec support allows for full-spectrum, bidirectional voice communication. The handset is hearing aid compatible to ensure an optimal experience for individuals with hearing impairment.