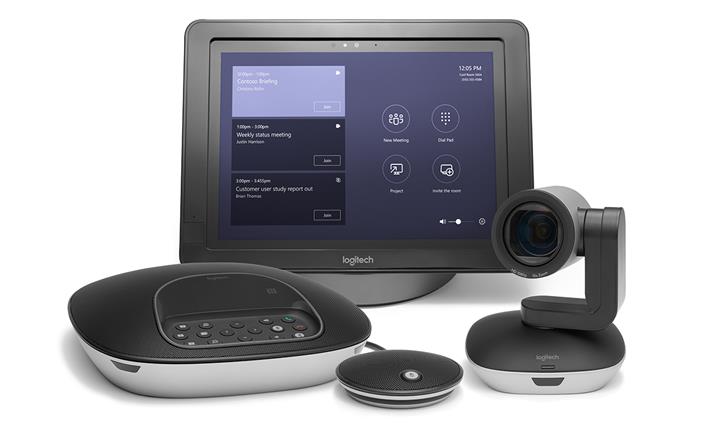 SmartDock Bundle for Medium Rooms - Video Conferencing Kit with Logitech GROUP
Logitech
Select the Overview or Tech Specs tab button to view related content below.
Audio overview
GROUP's full-duplex speakerphone delivers sound that's crisp, clear, and highly intelligible. Acoustic echo cancellation and noise reduction technology make conversations natural-sounding while reducing reverberation and ambient noise.
Room system overview
Logitech SmartDock is an AV Control Console that revolutionizes the Skype Room System collaboration experience. Simply walk into a conference room and start your Skype for Business or Teams meeting with one-touch join. Designed in partnership with Microsoft, SmartDock enables expanded I/O for Surface ® Pro that includes support for dual HDMI displays, three USB 3.1 ports and GigabitEthernet, allowing the IT administrator to connect recommended devices.
Video overview
Bring meetings into focus with GROUP's premium lens, 10x lossless zoom, and HD 1080p/30 performance. Perfectly frame presenters and whiteboards with pan/tilt control, and zoom in for detail and clarity. GROUP's 90° field-of-view provides ideal coverage for medium and large conference rooms, with motorized pan and tilt for wall-to-wall, floor-to-ceiling coverage.