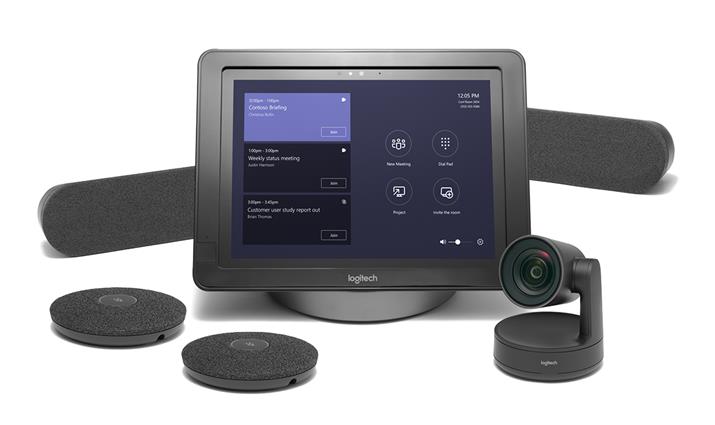 SmartDock Flex Kit for Large Rooms with Logitech Rally Plus
Logitech
use the arrow keys to navigate through the pivots and tab to focus on focusable content inside a pivot section
Room system overview
Logitech SmartDock Flex streamlines cabling and adds new capabilities to Logitech SmartDock, the secure AV console designed for Skype for Business. Logitech SmartDock Flex consolidates cables to CAT6 for a clean, clutter-free installation, and also provides an integrated GROUP hub for direct camera and speakerphone connections. With passthrough access to the room's AV equipment for participation in external meetings, Logitech SmartDock Flex delivers a sleek and versatile room solution for Skype Room Systems.
Audio overview
Logitech Rally Plus provides two front-of-room speakers and two tabletop mic pods, delivering natural-sounding audio to everyone in the meeting. The Rally mic pods contain multiple beamforming elements that focus on active speakers while automatically eliminating acoustic distractions. RightSound technology also provides automatic calibration that adapts in real time to people moving around the room and/or changing the position of one or more of the mic pods.
Video overview
Logitech Rally Camera packs a 13-megapixel image sensor that captures up to 4K video at up to 30 frames per second, ideal for Ultra HD recording and streaming. The advanced 4K imaging system delivers spectacular quality at all HD and Ultra HD resolutions with brilliantly sharp video, outstanding color reproduction, and exceptional optical accuracy.